Welcome to The Happiest School!
Walden's Path School
Awakening Intelligence
I love what I am doing. All my life, I really love what I am doing. I don't want to excel in it; I don't want to beat the record established by others; that doesn't interest me because I really love what I am doing.

The love of what I am doing excludes everything else. And that very love is the highest form of excellence. If the educator can convey this feeling, not to the 300 students but to the 10 who he feels can do something, they will excel – without competing, without saying "I must beat the record".

– Jiddu Krishnamurti (What is the Point of Education, J Krishnamurti in conversation with Allen W Anderson, San Diego 1972).
Walden's Path is inspired by the educational philosophy of Jiddu Krishnamurti.
What do you look for in a school? What can you expect to find at Walden's Path?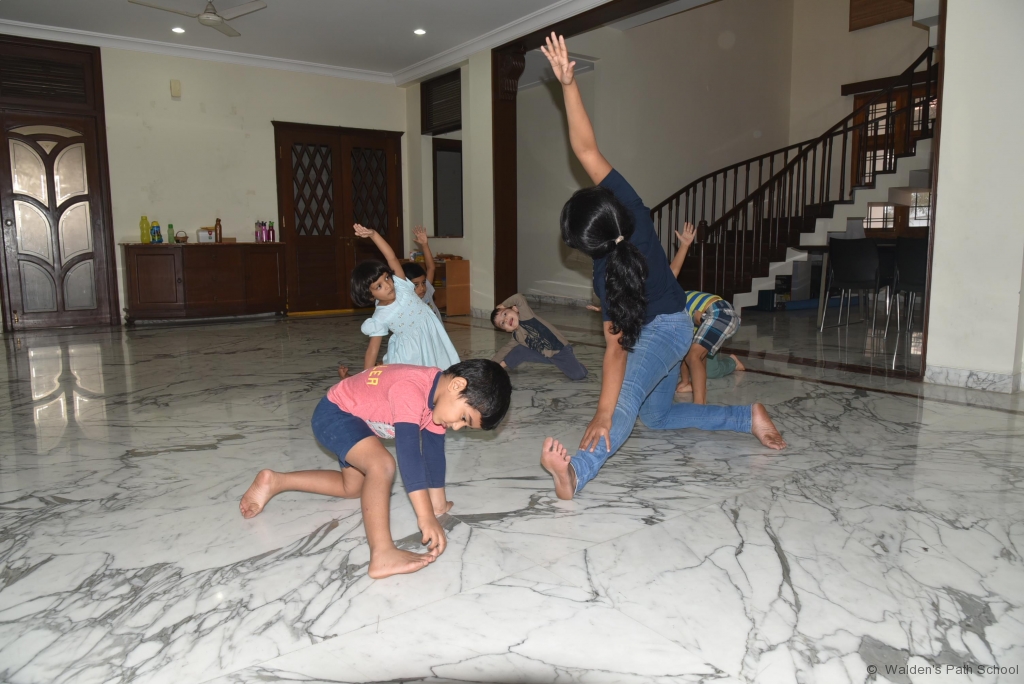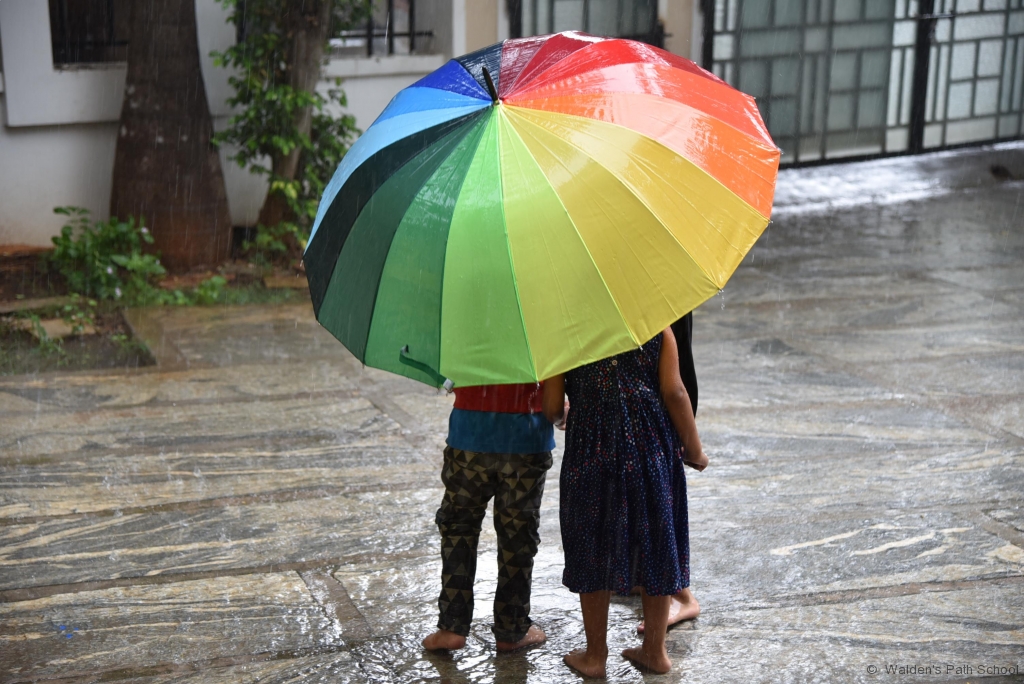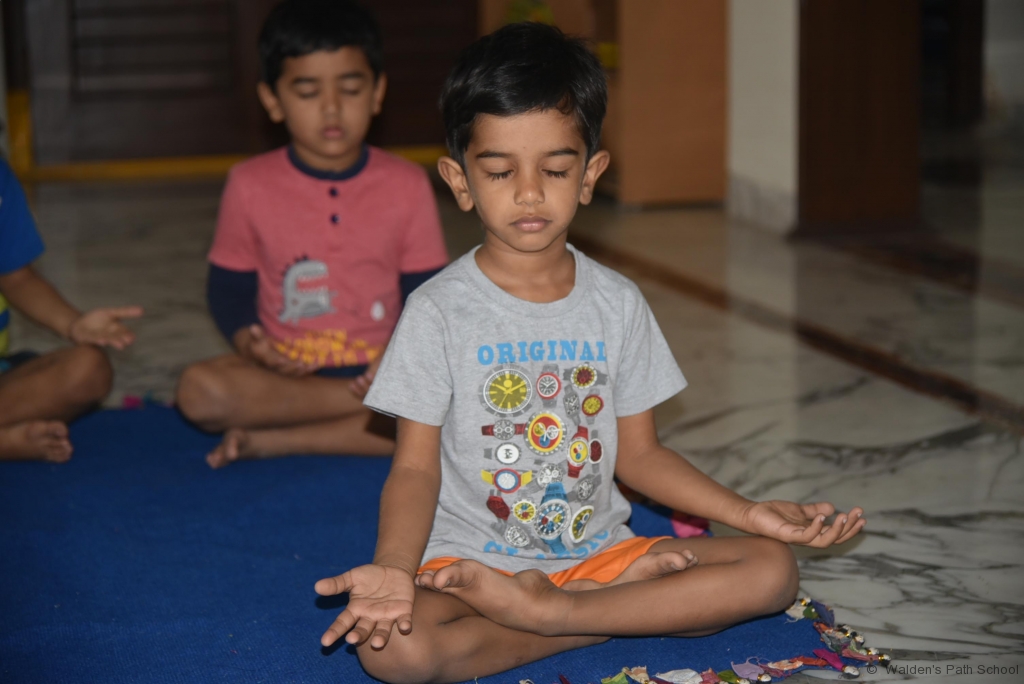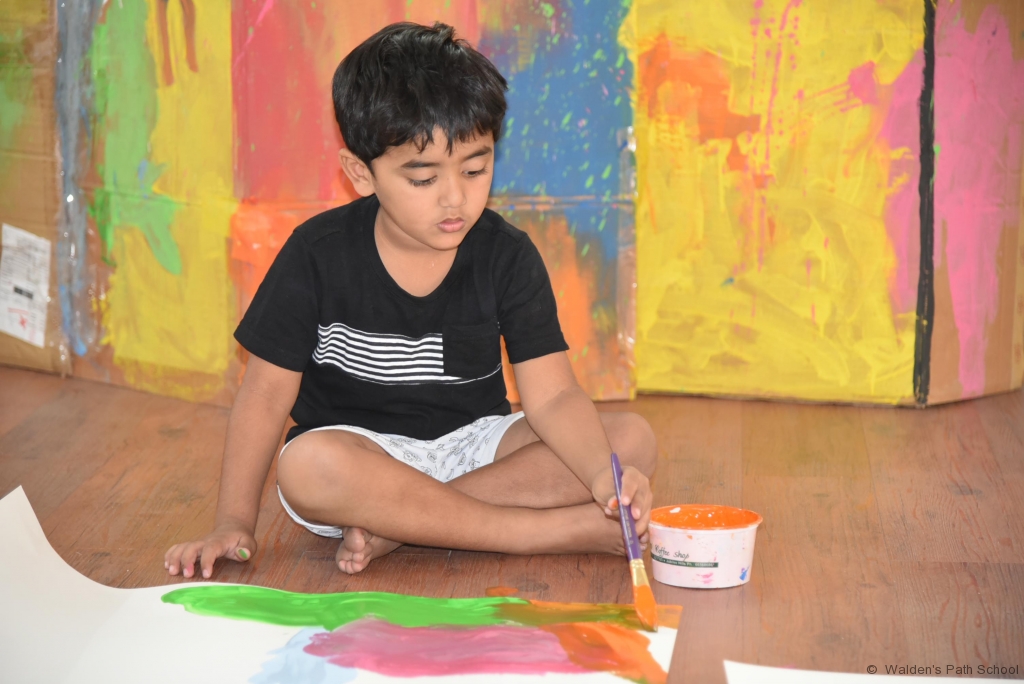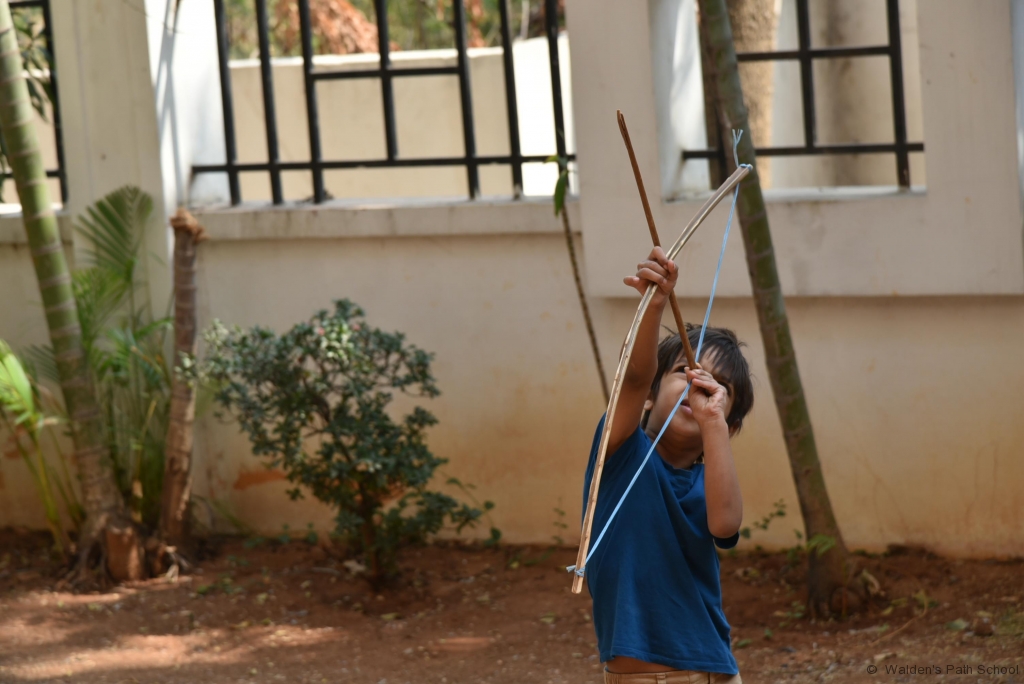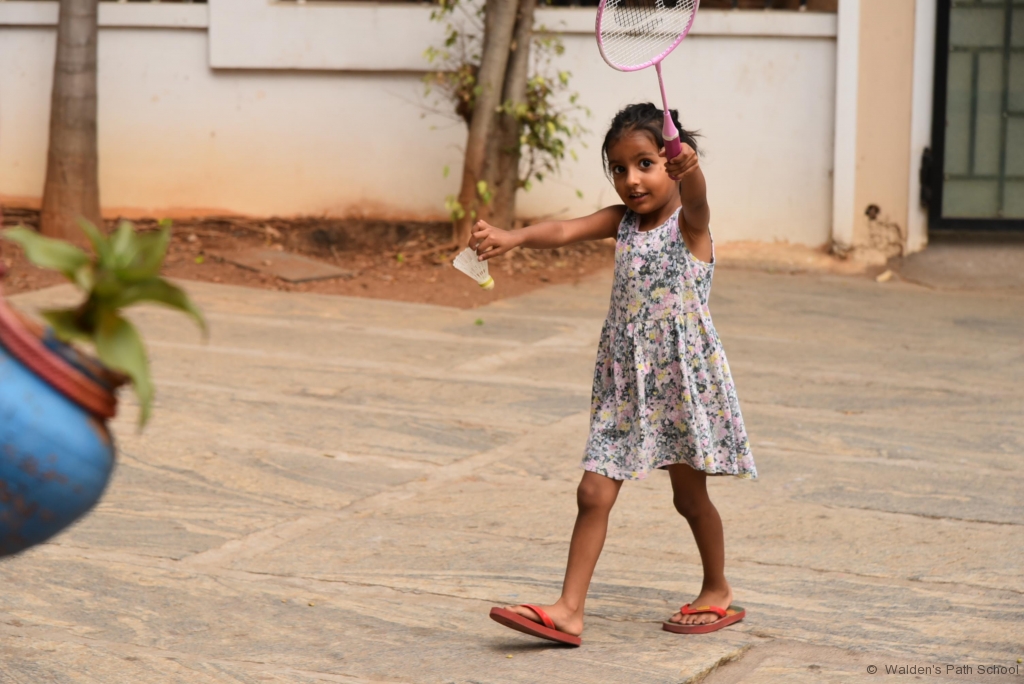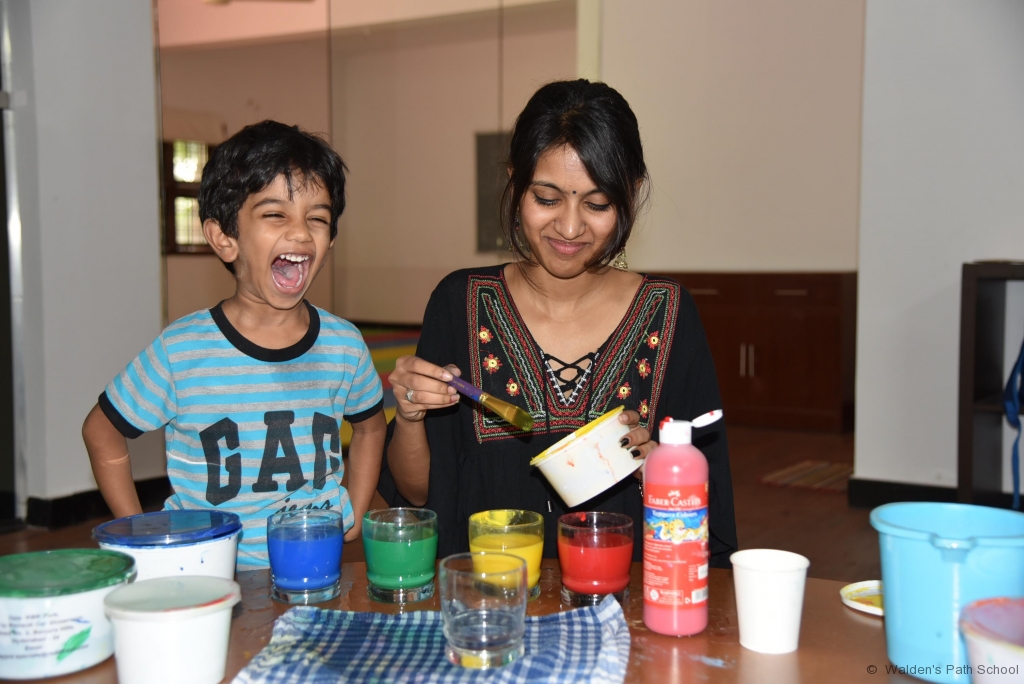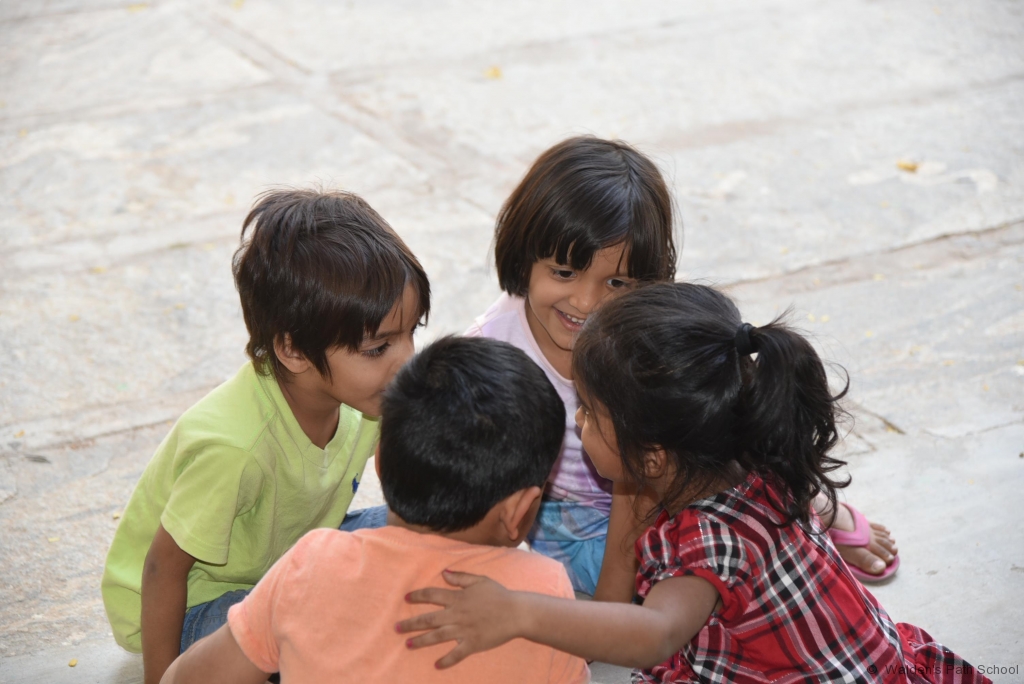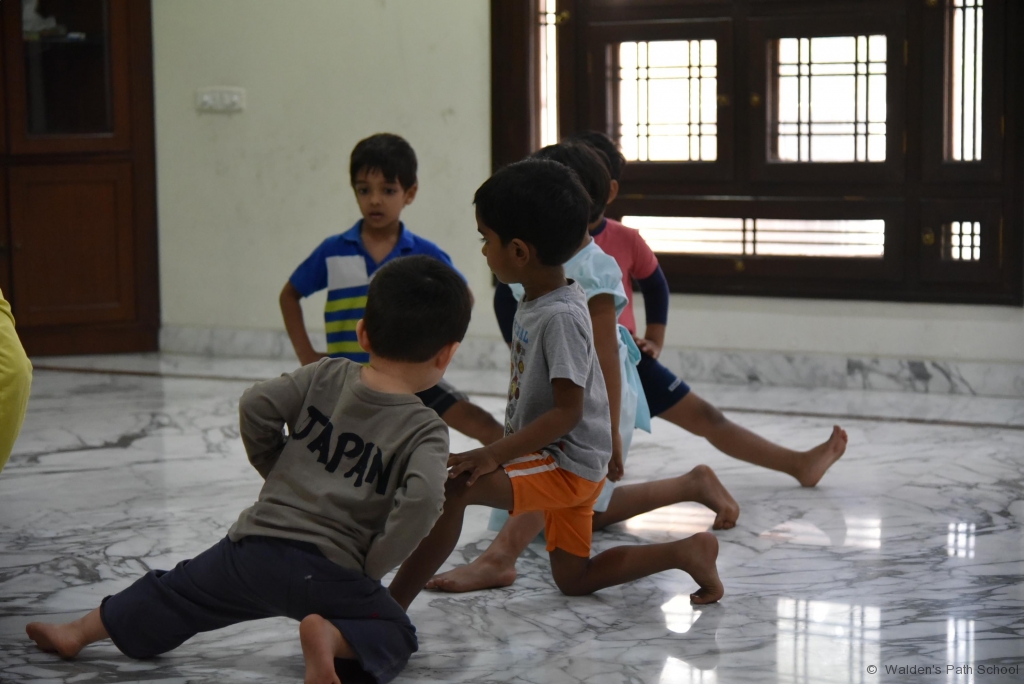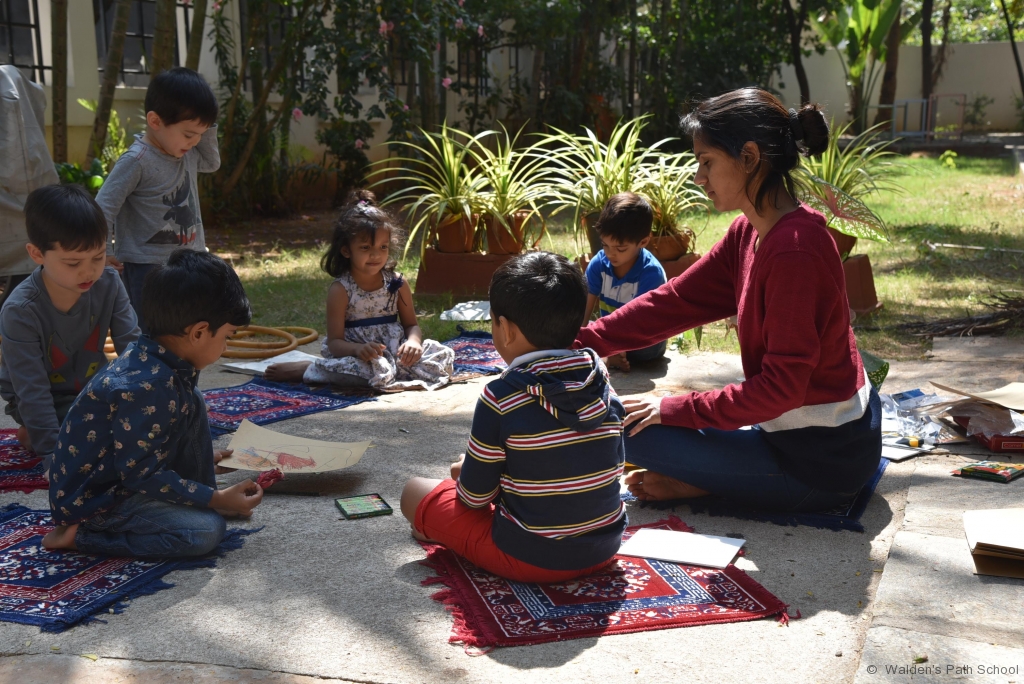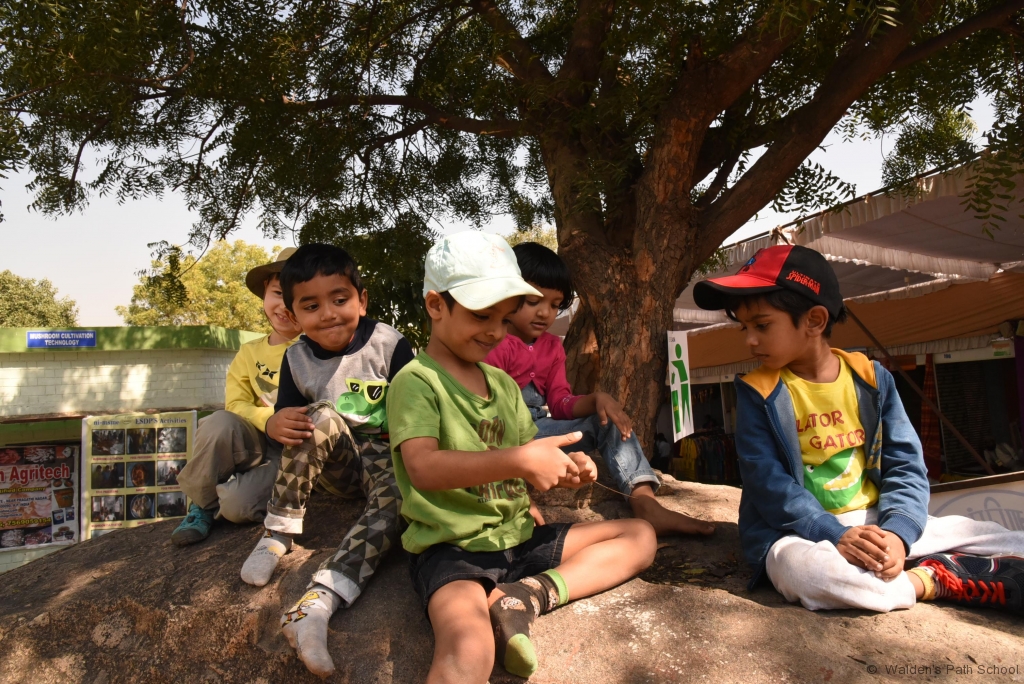 ---
Paths of Learning
We at Walden's Path, believe all children have inherent genius and facilitate The Atelier Studio to nurture the child's creativity, imagination and communication skills.
With The Atelier Studio, a child's progress is documented thoroughly with a focus on how the child is learning, how their learning can be facilitated to ensure their originality, creative thinking, emotional development and how their social consciousness can blossom during the crucial early childhood years.
The Atelier Studio is an approach based on participation, interaction with environment and community and active citizenship. Interactions and activities involving the child, teacher facilitator and parent are documented at many levels providing ownership and voice to the parents, teachers and the child.
During the primary years, it is very important for the child to make a transition from self-discovery to harnessing their own intelligence, talents and skills. The Experiential Studio (Grades I – IV) enables the child to adapt to human needs and technology very swiftly, which is the need of the hour! The experiential studio produces learners that can empathize, critique, inspire, make, design, restore, and understand almost anything and they do so as a matter of being.Our primary years program enables learners that can think critically about issues of human interest, curiosity, artistry, craft, legacy, husbandry, agriculture, and more and then participate in doing so. The experiential studio facilitates thought and involvement of senses in understanding the functioning of the world around us and is not just embedded in content memorization.
Learn more about The Experiential Studio…
The Magnet School
focuses on integrating Science, Mathematics, Language & Literature, Arts and Social Studies. This approach helps children understand concepts and the subject very thoroughly thereby, building a very strong foundation for them.
Learning is a social process and individuals learn from their environments. The Scholar's Studio (Grades V – XII) engages learners via thematic learning across disciplines based on concepts rather than structured lesson plans. Scholar's studio empowers children to think out of the box and about the world in varied practical perspectives. This provides an avenue to apply their learning in everyday life to include arts, science, mathematics, language development and social studies as one entity rather than different disciplines boxed into categories.
---
Learn more about us…
---
 Admissions
Children are naturally curious; if they are free to follow their curiosity, continued interest and ultimate satisfaction will follow. Children become most deeply interested, work hardest, and concentrate most intensely in those areas where their initial involvement has been fostered and given a chance to ripen into mature investigation. The task of the school is not to produce people who will fit in, but to fit out people who will be able to produce something – with skill, enthusiasm, and pleasure, as a natural outgrowth of their initial curiosity.

  Walden's Path Kinder (2.5 years – 6 years)
Rolling admissions for Nursery, PP1 & PP2.
       Walden's Path Magnet School (Grades 1 – 12)
Admissions are open for grades I and II for 2017 academic year.
---
Contact Us
Walden's Path School | Plot No. 309, Road No. 78, Jubilee Hills, Hyderabad 500033 | Phone: +91 817 975 7575 | E-Mail: waldenspath [at] gmail.com